Background and Acquision...

Dr. Zimmerman purchased this Buick as a parts car for a 1937 Roadmaster he was planning on purchasing. He subsequently decided he enjoyed driving it, and used it on a regular basis until October, 1974. He drove it to make housecalls, and the last image in this group shows it at the summit of Pike's Peak (14,110 ft), probably in 1957.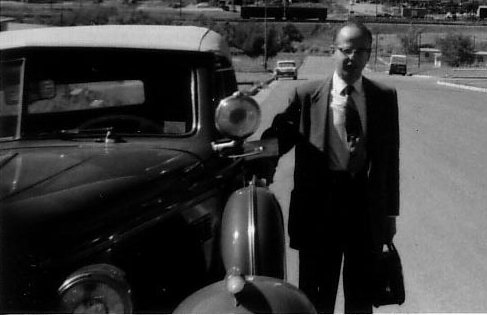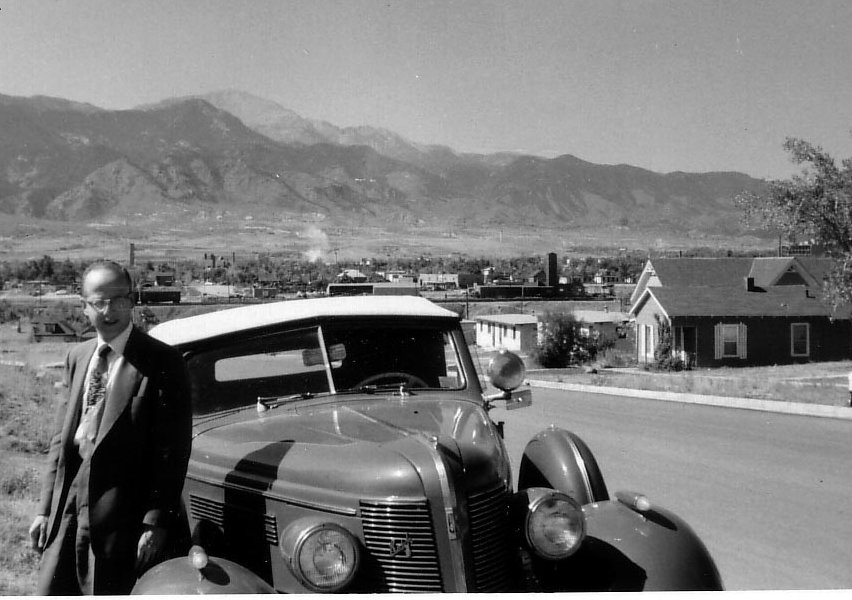 Moving it after 29 years...

June 7, 2003: The Buick had been stored in an airplane hangar for the past 10+ years. Loaded onto a flatbed, it was transported 100 miles north. A lot of gawking went on from other drivers and passengers as we transported it up I-25.